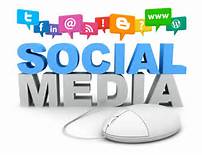 Social Media and Up-To-Date Foundation/Race Information
February 8, 2017
We are now set-up on Amazon Smile!!!
February 15, 2017
SOLD OUT – Need a Room Over Race Weekend – SOLD OUT
All rooms are sold out.
We would like to thank Comfort Inn Warrensburg Station for sponsoring our 5t
h Annual Blaine Whitworth Go Big or Go Home Race taking place on Saturday, April 8th, 2017.  For those traveling from out of town and needing a room, Comfort Inn is offering a special rate of $77 for those who mention they are booking a room for the Go Big or Go Home Race.
This works out great since we are hosting our 1st Pre-Race Party and packet pick-up event on Friday evening from 6-9:00pm at Muddy Creek BBQ in downtown Warrensburg.
We encourage you to reserve your room quickly before they sell out.
https://www.choicehotels.com/missouri/warrensburg/comfort-inn-hotels/mo177