What We Have Done Recently
The Blaine Whitworth Foundation is proud to announce that TWO new Pickle Ball Courts are coming to the Garden City Park!!! The fences are installed and up next will be the surface! We are excited to help create memories and continue to Make a Difference in the Community!!!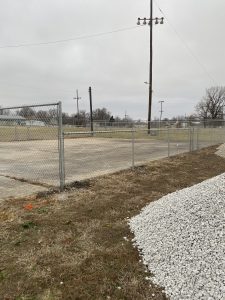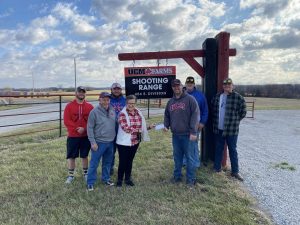 We were happy to contribute $2,000 to the Garden City Ball Park Association and their improvements made to the field through the KC Royals Foundation Grant.  When Blaine was about 6 years old, he was struck by an overthrown ball on this field  and suffered a concussion.  This accident could have been prevented if this fencing had been available.
Blaine had a special love of this ball park and we are happy to donate to such a worthy cause and hope future accidents, such as his can be prevented.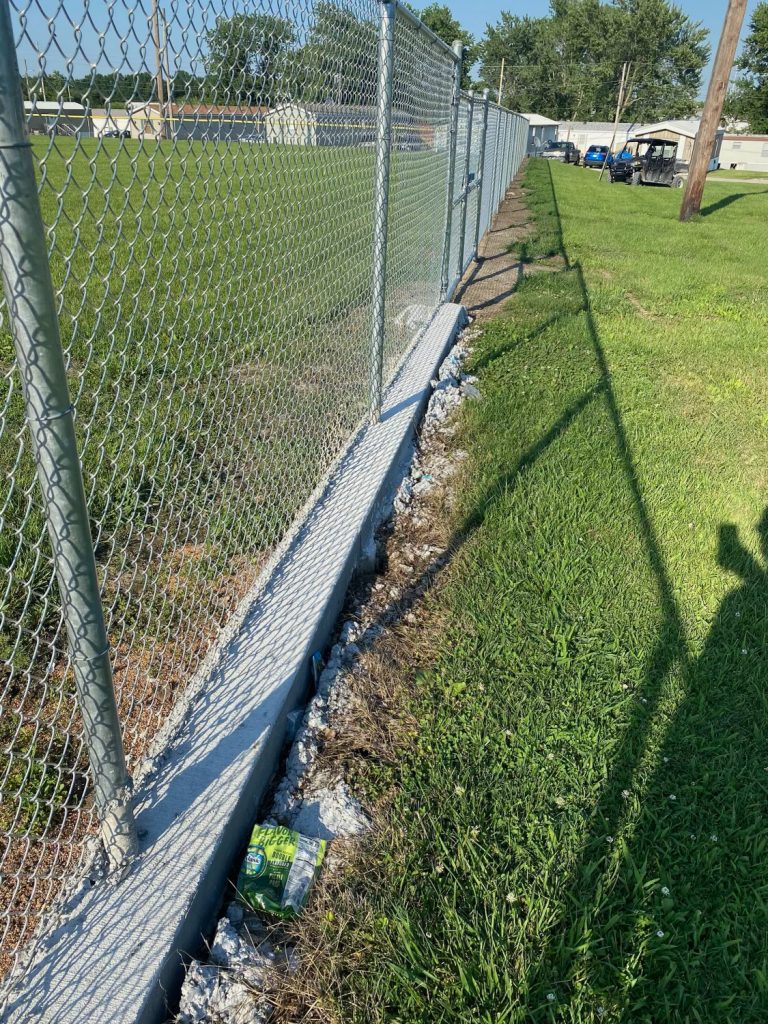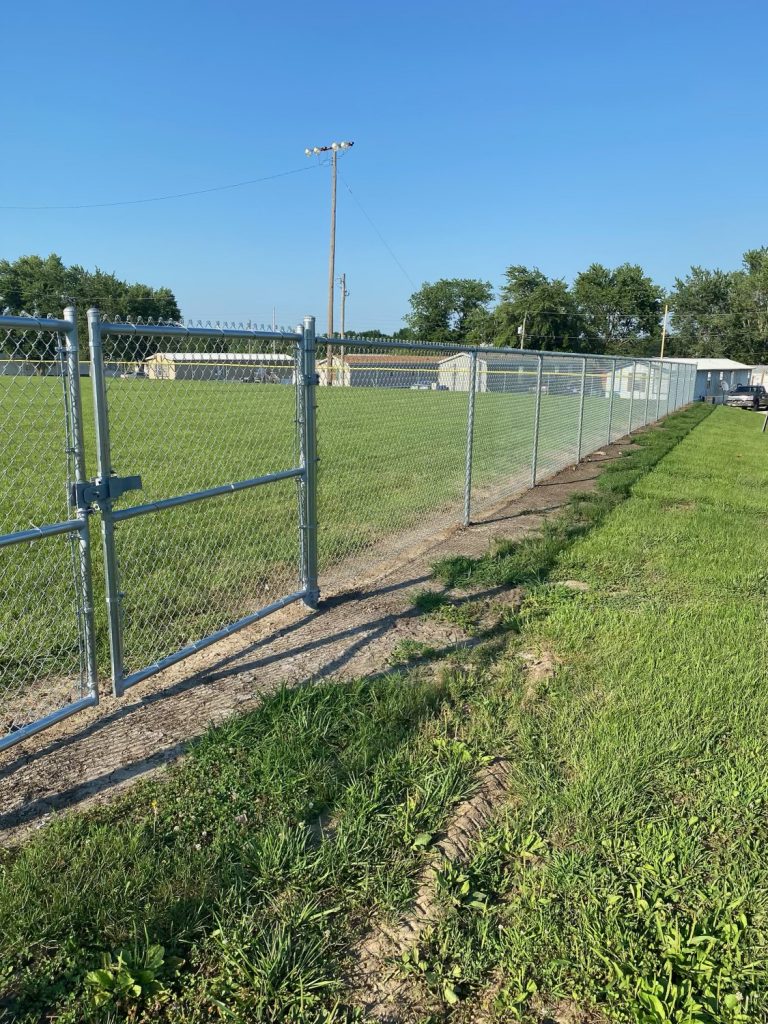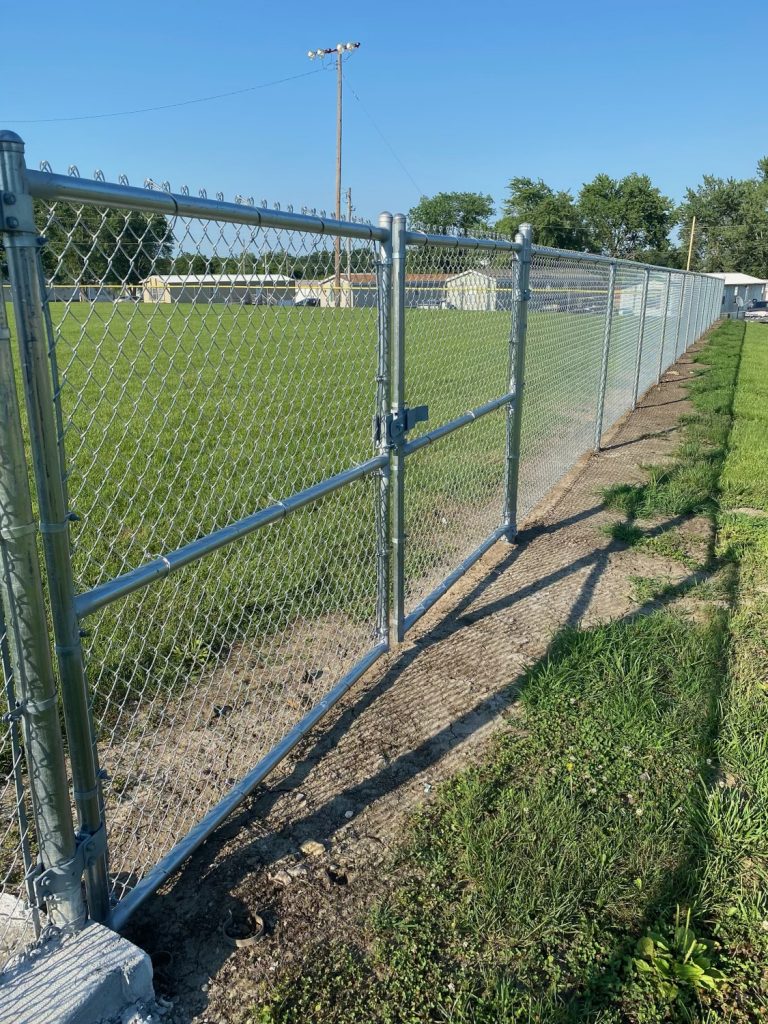 We were happy to award the  Blaine Whitworth Go Big or Go Home Community Service Scholarships for $500  to four seniors at Sherwood High School on May 19th.  Pictured left to right, Diane Whitworth, Tia Whitman, Mikka Dooley, Alexx Roofener, Carter Kimbrough, Barry Whitworth and Cheryl Glazier from the Blaine Whitworth Foundation.  All seniors chosen plan to attend the University of Central Missouri.  Congratulations and Best of Luck!!!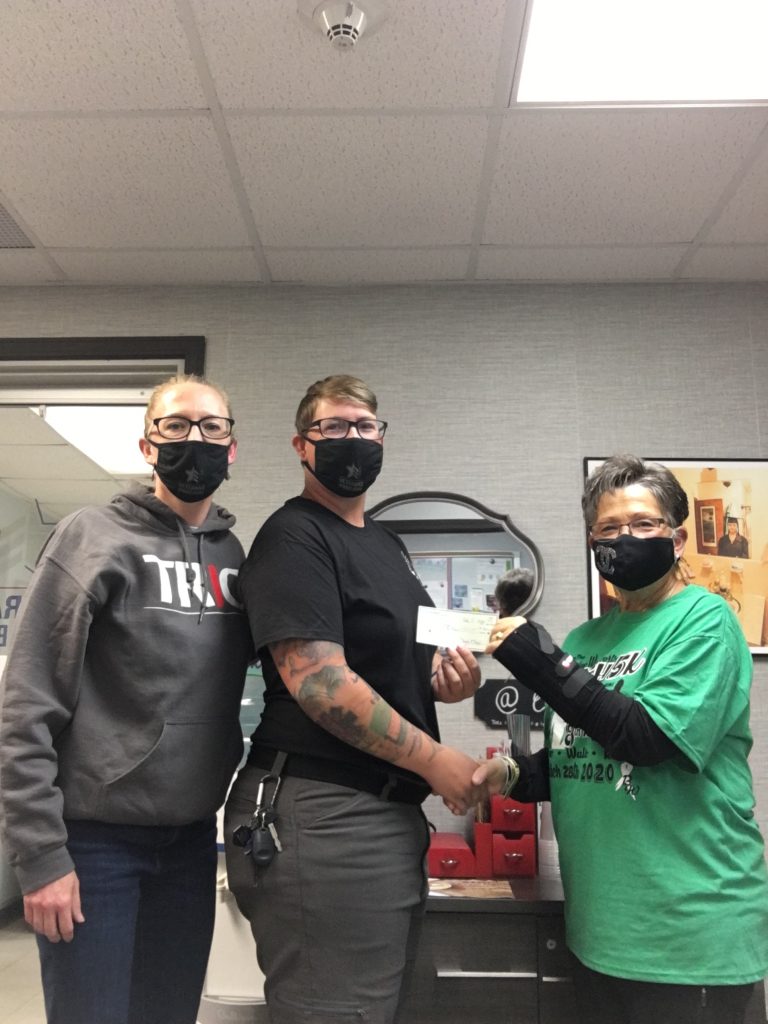 The Blaine Whitworth Go Big or Go Home Foundation provided financial support to Cara Holden, a student veteran enrolled in  the UCM Police Academy.  Cara's shared in a letter to the Foundation her appreciation of our support by stating in part, "…I am very thankful for your thoughtful support through one of my toughest times.  Because of your support, I was able to stay enrolled in the UCM Police Academy to continue to make my dream of becoming a police officer a reality." Pictured Diane Whitworth presenting their check to Cara Holden, UCM Police Academy Student, with Tonya Kuranda, Director, Veterans Upward Bound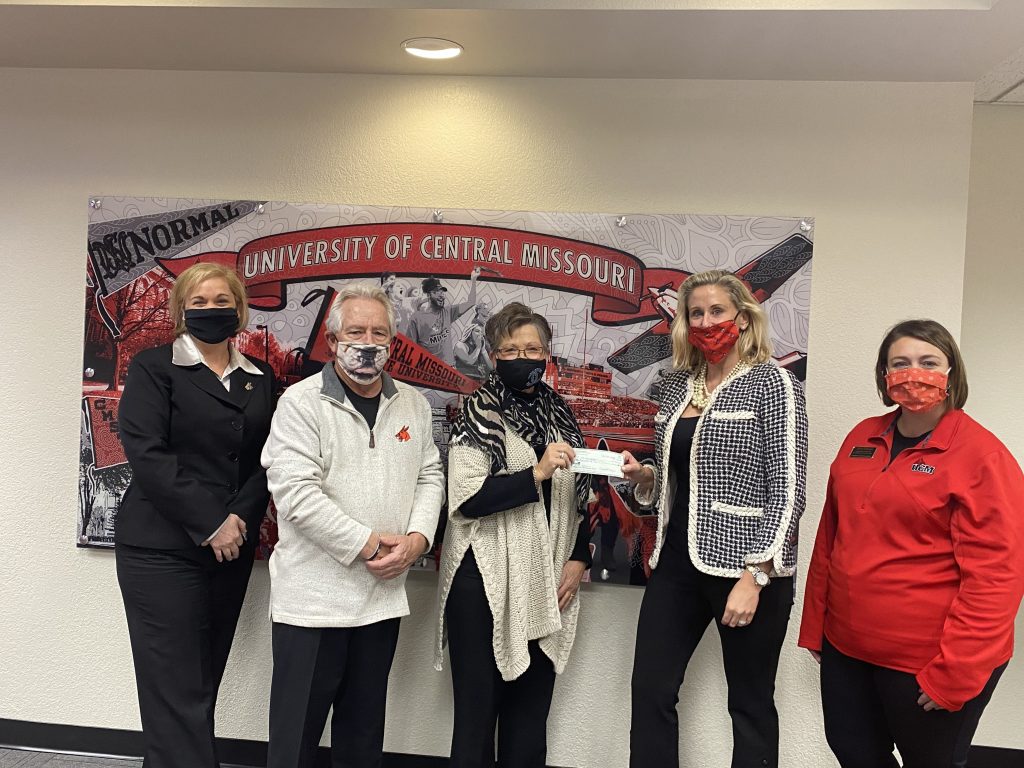 .
The Blaine Whitworth Go Big or Go Home Foundation is proud to announce the endowment of The Blaine Whitworth Go Big or Go Home Scholarship for Greek Life Members which will offer each year a $1,000 scholarship to a deserving Sorority & Fraternity Life Member for their work to Make a Difference in the Community.   Barry & Diane are pictured presenting the check to Courtney Goddard, J.D., Vice-President of University Advancement and Executive Director of the UCM Alumni Foundation, along with Karolyn D. Dreiling, MPA, Director of Development, UCM Alumni Foundation (on the left) and Jessie Stinson, Assistant Director for Residence and Fraternity/Sorority Life on the right.
The Blaine Whitworth Go Big or Go Home Foundation has been able reach several accomplishments during 2020 and listed below are some of our accomplishments:
The Blaine Whitworth Go Big or Go Home Scholarship as been endowed for $25,000  at UCM for students majoring with a focus in Entrepreneurship
$1000 donated to the UCM Innovative Public Relations class
$1000 donated to the UCM Student Hardship Fund
$2000 donated to a student veteran enrolled in the UCM Police Academy
2 – $500 scholarships awarded to Kelsi Mainard and Grace Parrott, Sherwood High School seniors for the Blaine Whitworth Go Big or Go Home Community Service Scholarships
Sponsored Big Idea Speaker Series on February 19, 2020 at UCM
Boy Scout Troop 244 — we provided funds to have camp box built and fully stocked for campouts
$250 donation to Manna Harvest
$125 donation to Warrensburg Chamber of Commerce Shop with a Cop program
$100 Sponsor for Whiteman Base Community Council Home for the Holidays Program
Hole Sponsors for the Warrensburg Chamber of Commerce and Sherwood Athletic Booster Club golf tournaments
Purchased 50 blankets for the Garden City Ministerial Alliance Food Pantry to be distributed in December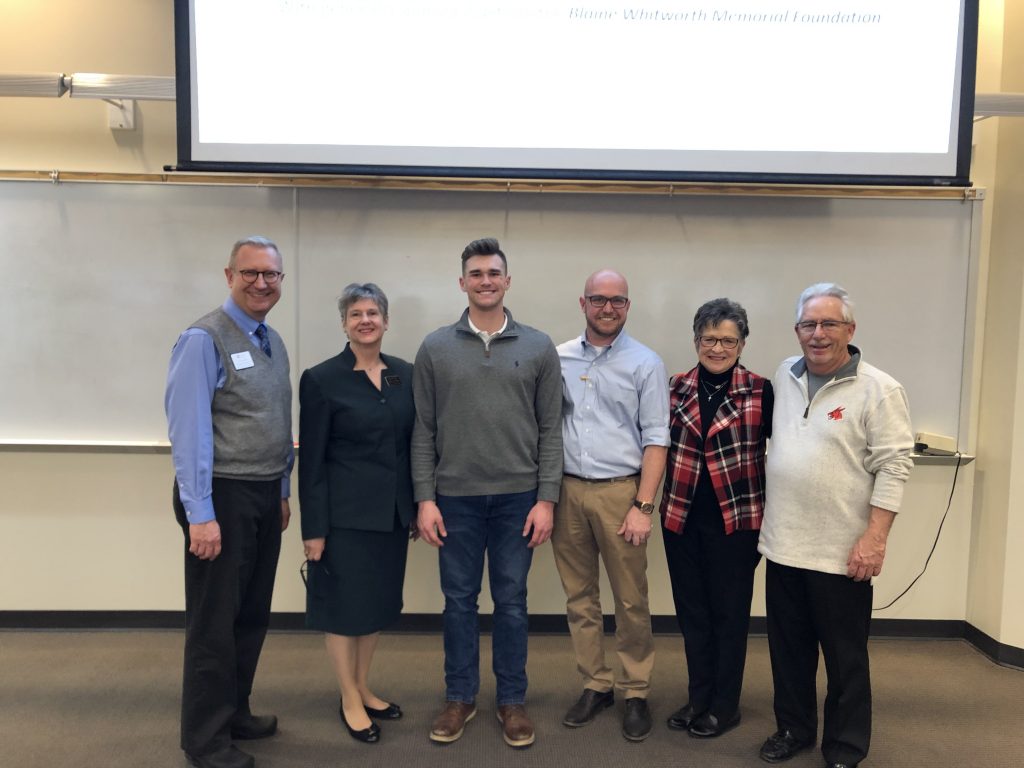 The February, 2020 Speaker Series featured Bob Reasbeck, General Contractor, Reasbeck Construction, Inc. along with recent Intern, Brandon Sowers who was also offered a full-time position with Reasbeck Construction. Pictured are also Dr. Mary McCord, Dr. Dan Jensen,  and Barry & Diane Whitworth.
Accomplishments we have done during 2019 include:
Donating $500 for an Eagle Scout Project to replace the bleachers at the Garden City Ball Park
Providing an Internship for a UCM Student to help plan and assist with Event Management for our 2019 Race
Donating $4000 toward scholarships through the UCM Foundation
Working with Warrensburg Main Street as a $1000 Pedigree Partner
Providing Christmas Gifts of Blankets, Hats, Flashlights and Games for the Garden City Food Pantry in December.
Supporting the Warrensburg Chamber of Commerce Golf Tournament as a Hole Sponsor. And also the Sherwood Athletic Booster Club Golf Tournament as a Hole Sponsor
Donating to and managing the SKL Horseshoe Tournament raffle

We were happy to present April Roller, Director of Survival House, which helps victims of domestic abuse with $400 to help toward Christmas gifts.
..
..
.
.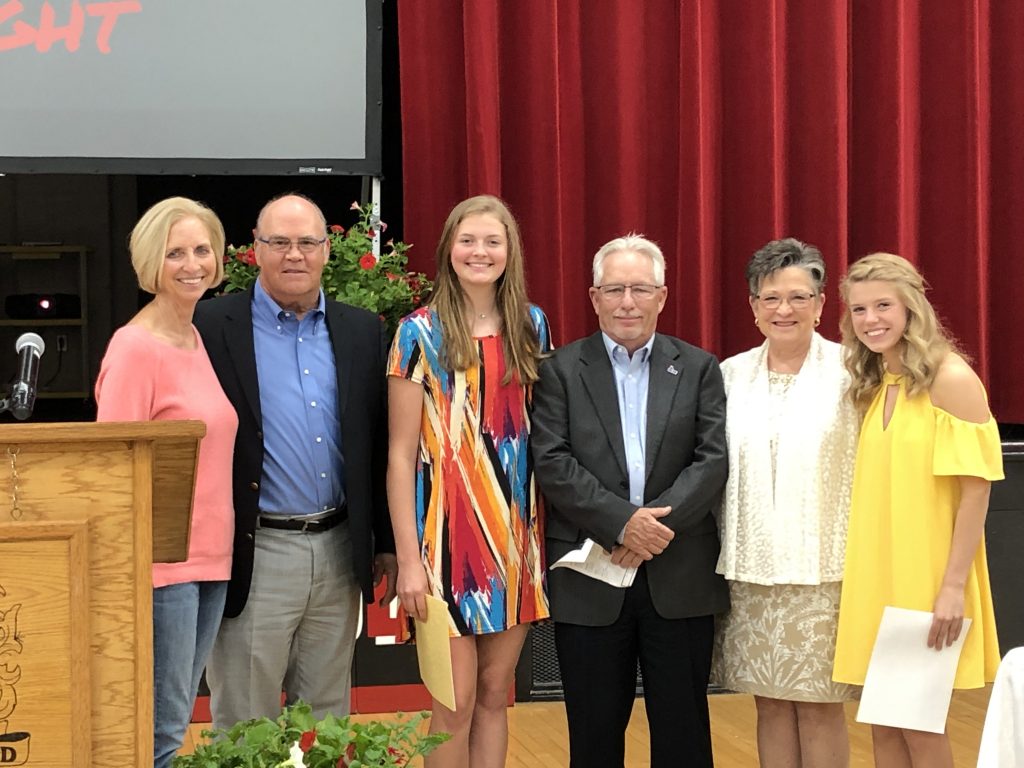 We were honored to present the Blaine Whitworth Go Big or Go Home Community Service Scholarships to Madi Breedlove and Sydni Roofener at the Sherwood Senior Night 2019 Awards Ceremony on May 2, 2019.
.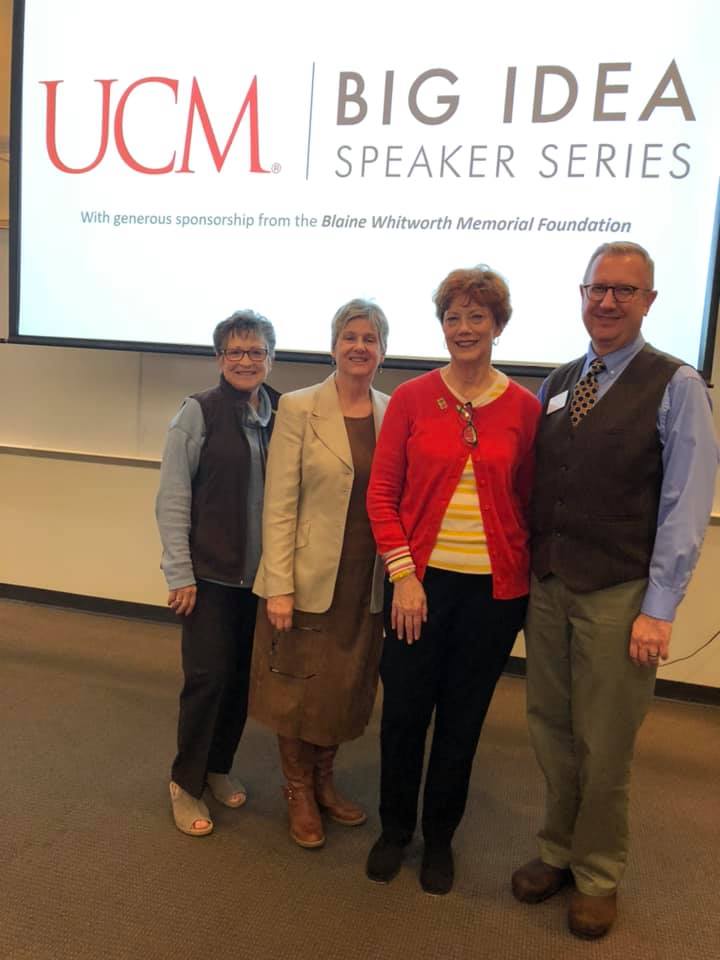 Another successful Speaker Series and thanks to Landa Williams, founder of LANDAJOB, for her very informative presentation that was well received by the students. We are so grateful for our speakers that give of their time to share their Entrepreneur experiences!!!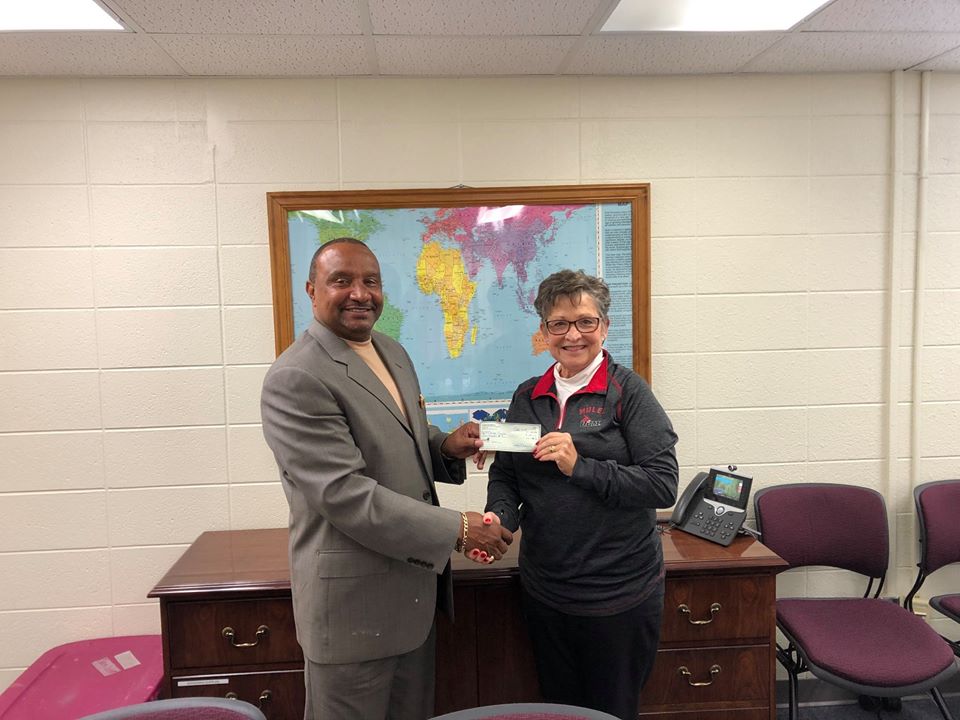 The Blaine Whitworth Foundation is pleased to present a $200 check to Rev. Terrance Moody for Manna Harvest Inc.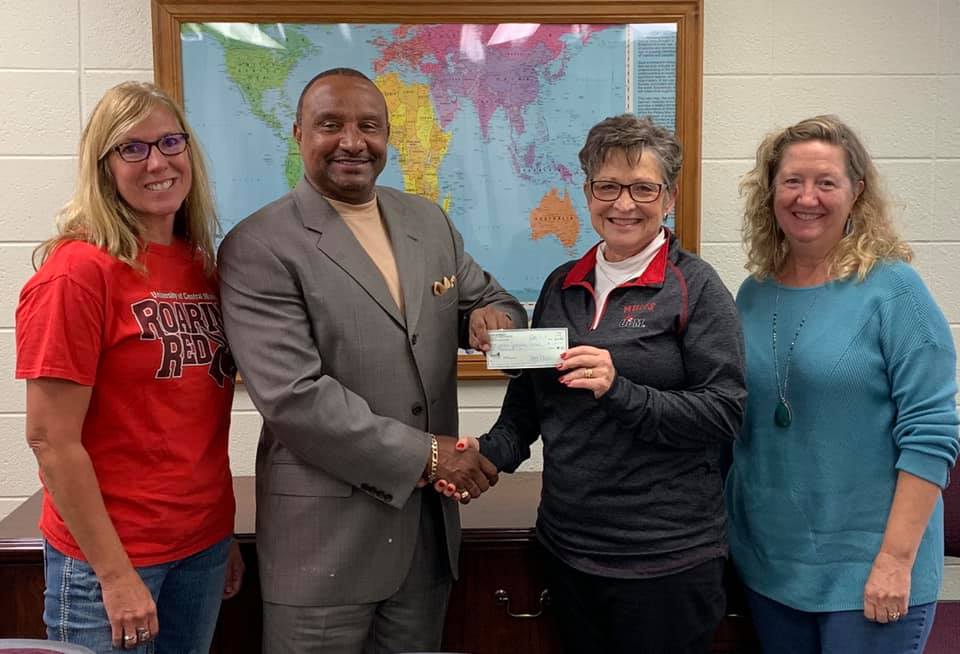 We were grateful to be able to donate $1000 to Project Community Connect.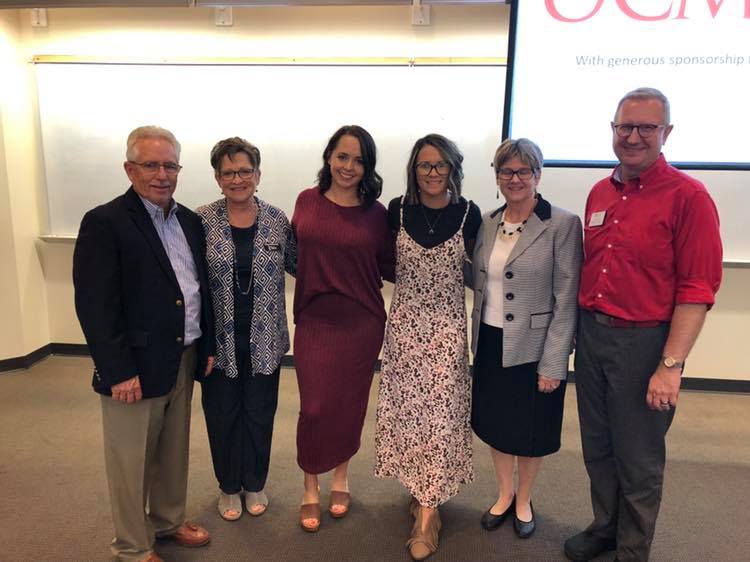 .
We kicked off the Fall Speaker Series at UCM on September 18th with our Wonderful Speakers, Rachel Mifflin, owner of Ivory & Lace and Karen Vick, owner of The Market!! They are both successful entrepreneurs right in downtown Warrensburg. You need to check them out!!! Thanks to Dr. Mary McCord and Dr. Dan Jensen for making these events possible! — with TeamBlaine Whitworth and Diane Whitworth.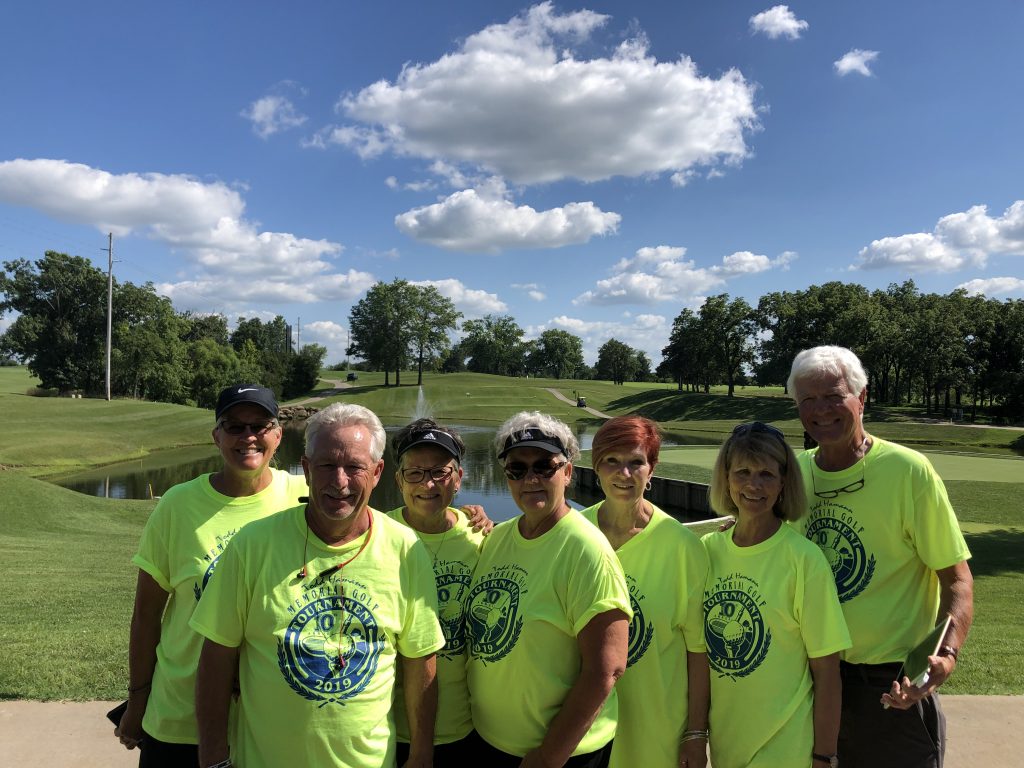 .
In July volunteers helped organize a raffle for the Todd Hamann Memorial Foundation Golf Tournament and were hole sponsors.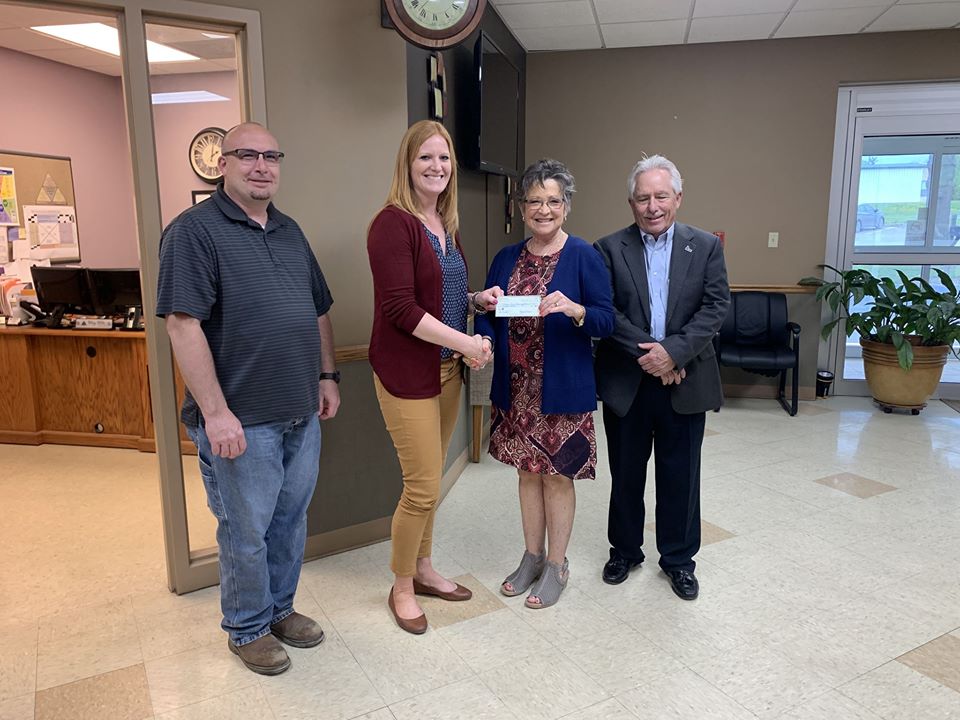 We want to thank the Warrensburg Police Department for their help with the race and we were happy to make a donation to help support their fundraising efforts to purchase a replacement dual-purpose K-9. Gunner is being retired and we are grateful for him and all of those in Blue keeping the community safe🇺🇸🇺🇸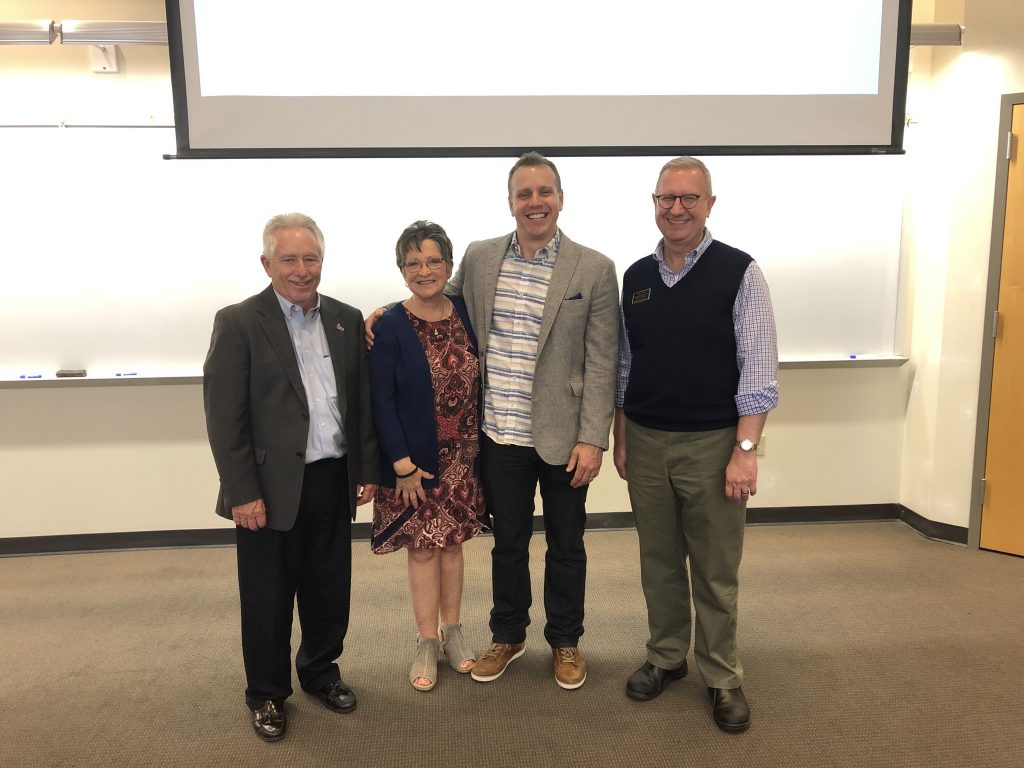 One of the many things the Blaine Whitworth Foundation sponsors is the UCM Big Idea Speakers Series. Mr. Dustin Doll is a UCM alumnus and rapid growth entrepreneur.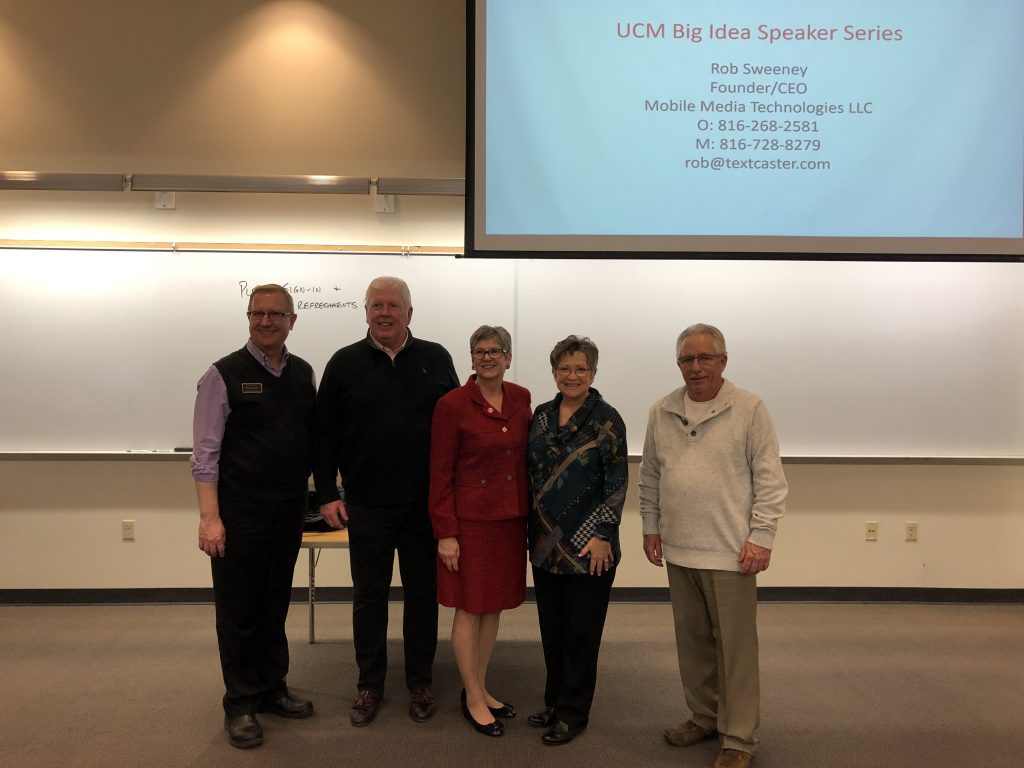 The first Speaker Series for the spring semester was held on February 13th at UCM in Ward Edward 2000 where Rob Sweeney, Text Caster Founder & CEO, made an informative presentation to students about his career and building his award-winning tech businesses and his upcoming innovation for The Heart Aware Network.
Ribbon Cutting Ceremony
We were excited to attend to Ribbon-Cutting Ceremony for the All-Inclusive Park which was held on December 5,2018 and to be a part of making this large community project become a reality.  We were able to present a check in the amount of $2000 to Scott Holmberg for the park in April which was matched by the City of Warrensburg.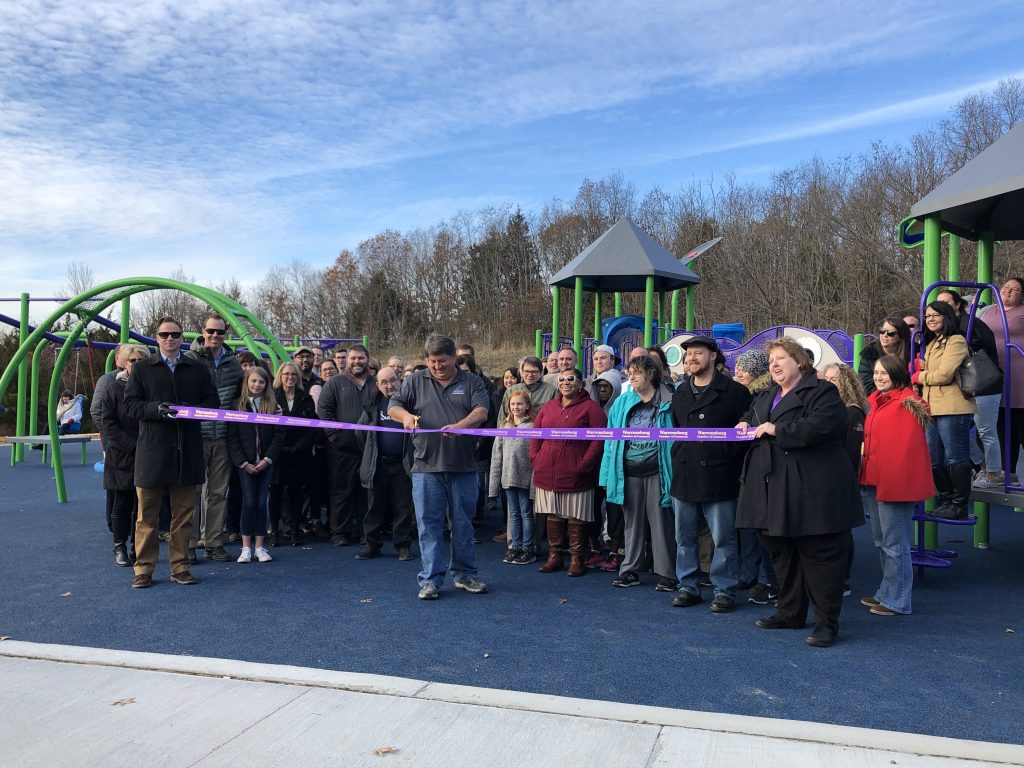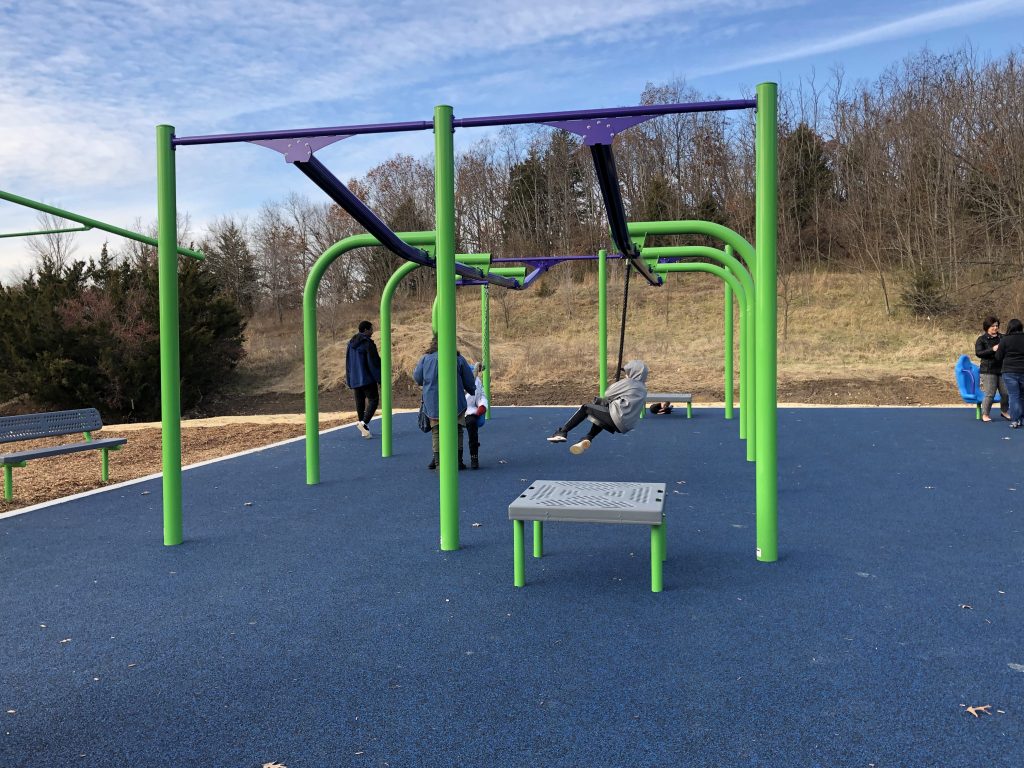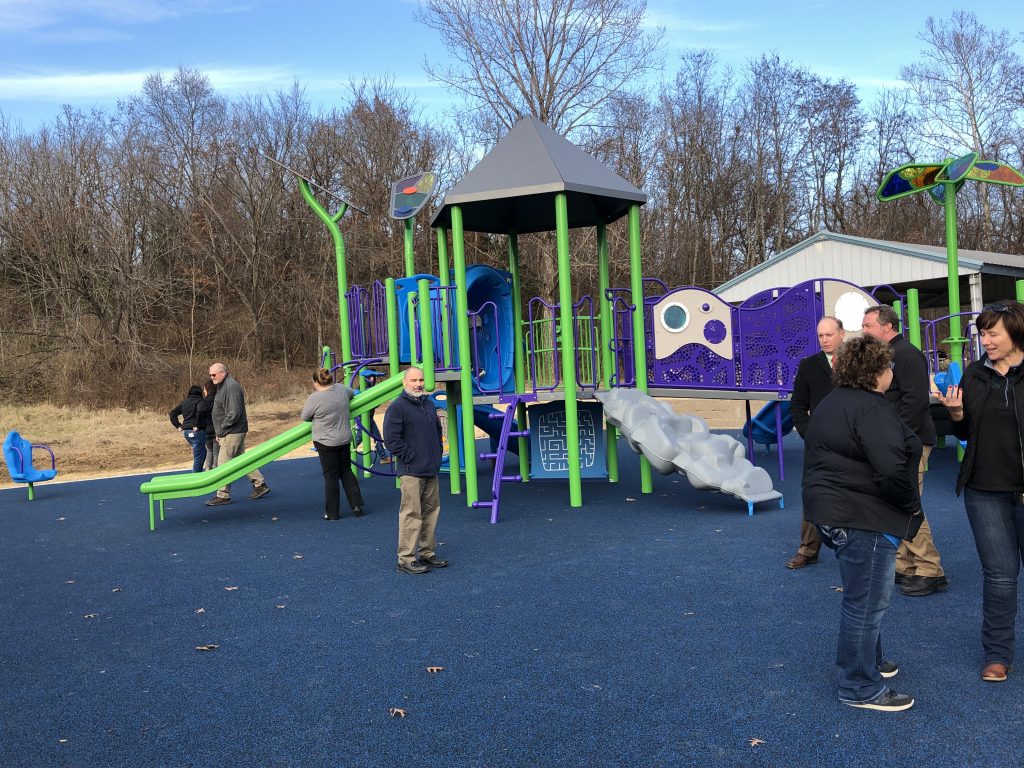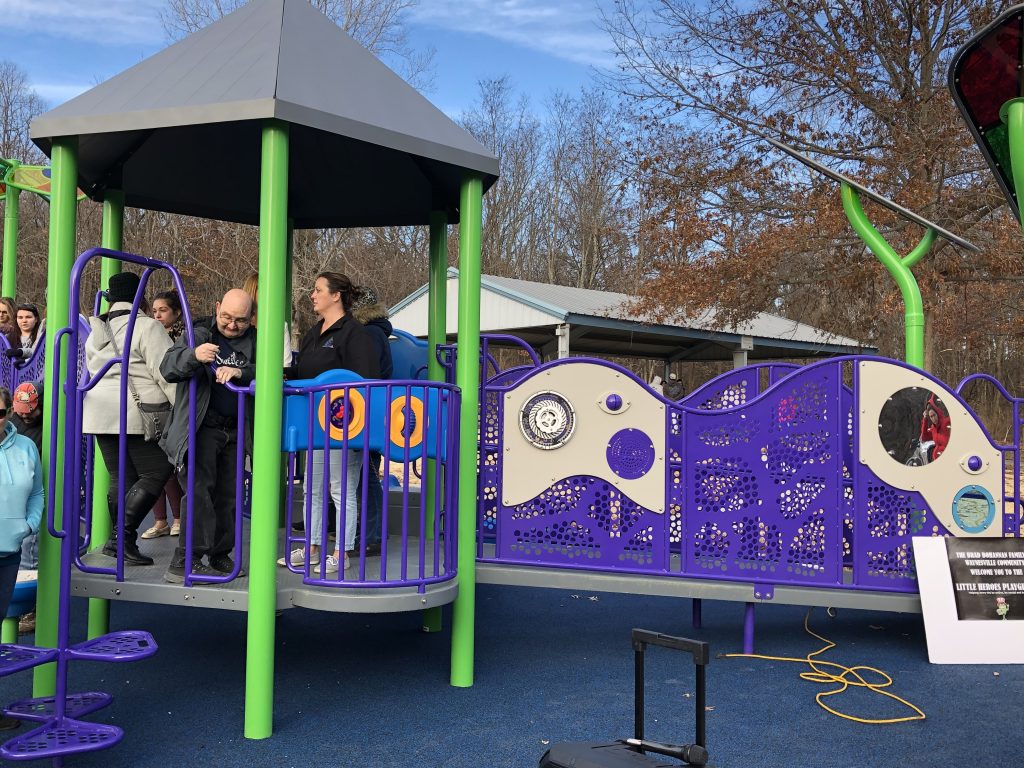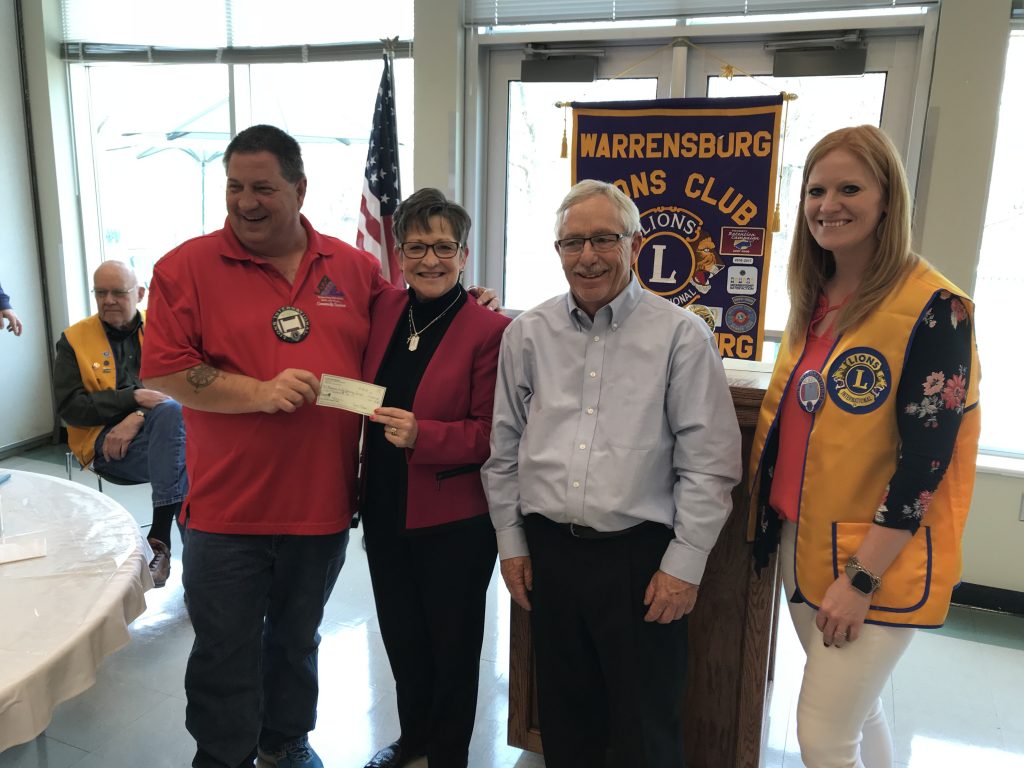 Entrepreneurship Scholarship
We were honored to present the Blaine Whitworth Go Big or Go Home Entrepreneurship Scholarship to Alexis Raysik on April 27, 2018 at UCM.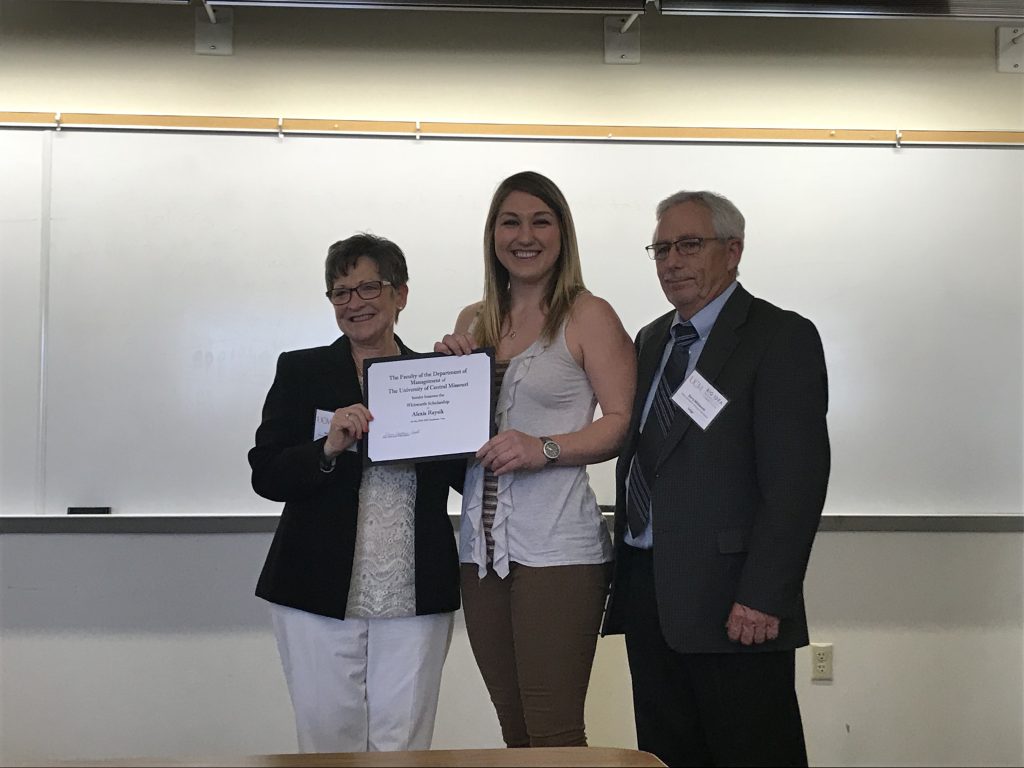 Speaker Series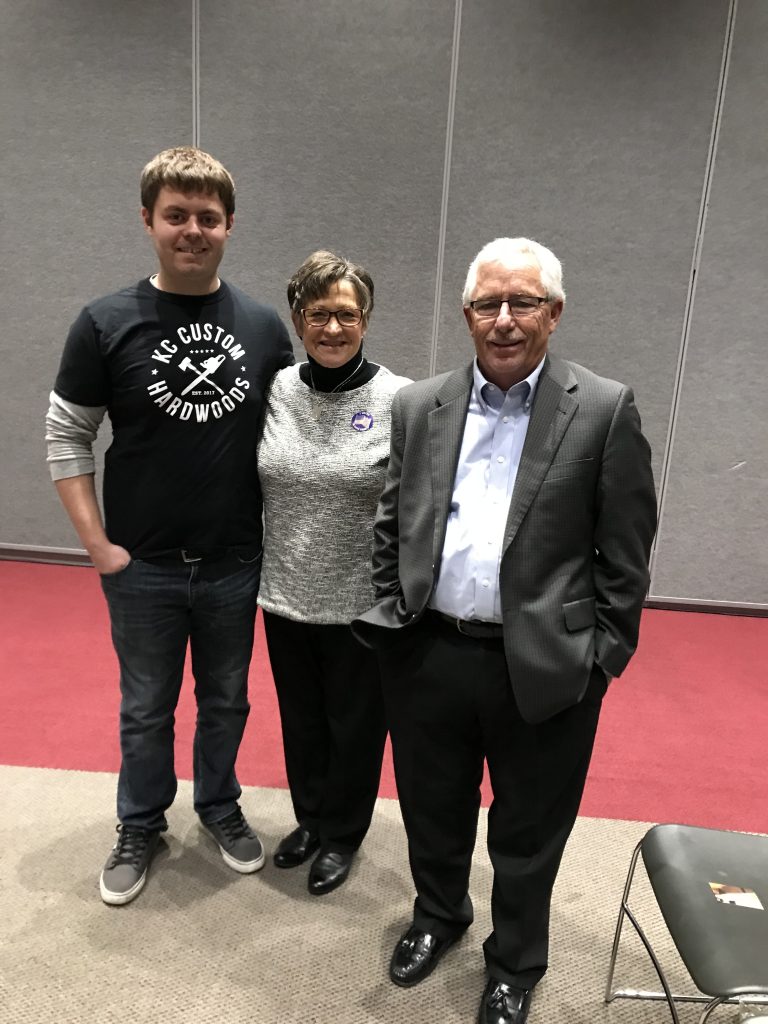 On April 3, 2018, three Alumni were on campus at UCM for the Speaker Series to present their journey of Entrepreneurship from Welpman Springs, Natural Farm Soap Company, and KC Custom Hardwoods.  The student comments were very positive and described as a "great overall presentation and provided motivation to find your passion for what you do"!!!
Project Community Connect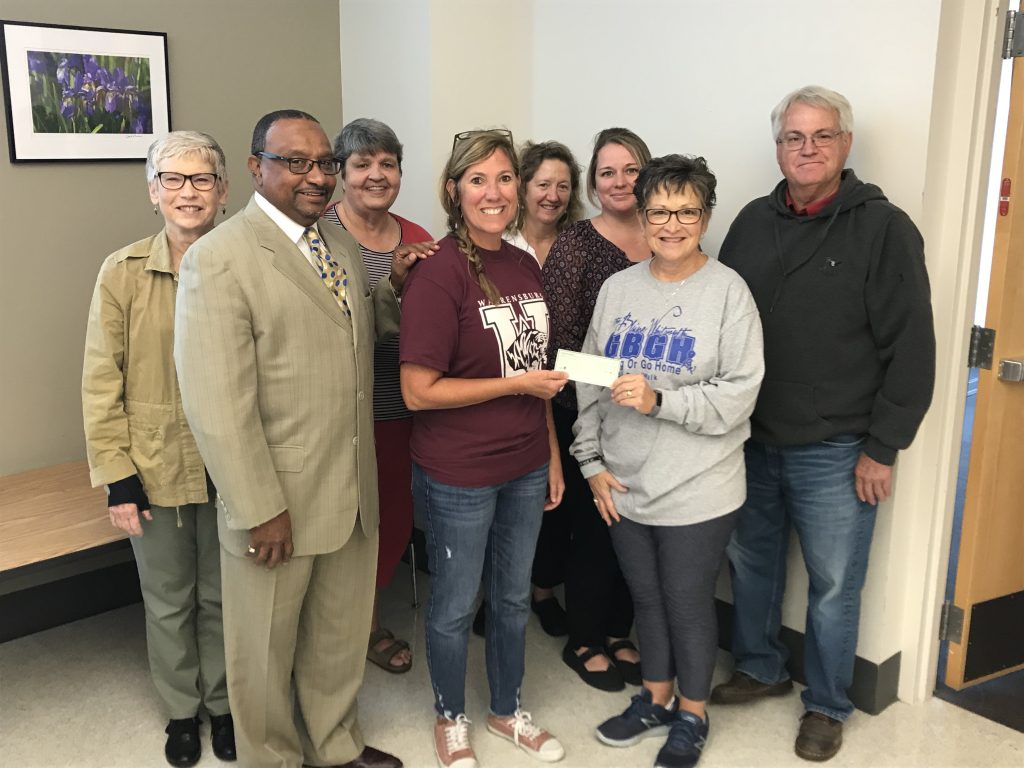 Once again this year we were happy to present a $1,000 check to Project Community Connect for the seventh annual event held on November 9th at the Rec Center at UCM.  This free event is an opportunity for any resident of Johnson County, MO to come and meet and receive services from various agencies, obtain dental treatment, flu shots, medical services and enjoy a hot meal along with an opportunity to receive clothing and food.
Big Idea Speaker Series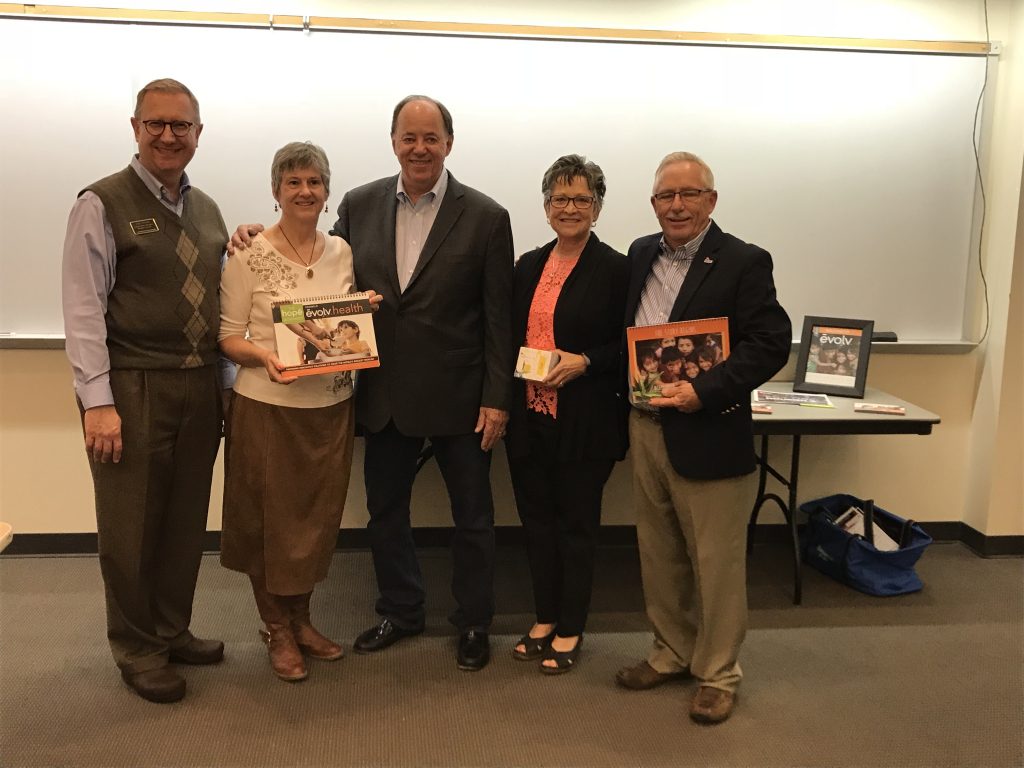 On October 11th, the UCM Big Idea Speaker Series hosted by our Foundation enjoyed a fantastic presentation by Sam Caster, Innovative Social Entrepreneur from MannaRelief. As of 2018, MannaRelief has donated nutritional support and immune supporting technologies to medically fragile, at-risk children in 90 countries to overcome childhood malnutrition and immunodeficiency.
November 6th we also were honored to host the Big Idea Speaker Series where Barnett Helzberg, Jr. Successful Entrepreneur–Business Mentor and Philanthropist was our Presenter and also held a Business Pitch Opportunity. Kansas City native, Barnett Helzberg Jr. is Founder of the Helzberg Entrepreneurial Mentoring Program and past Chairman of the Board of Helzberg Diamonds. He expanded the company from 15 units in 1962 into the third largest jewelry retailer in 23 states which was sold to Berkshire Hathaway (Warren Buffett) in 1995.
Go Big or Go Home Race
In December of 2012, we were approached by a group of Blaine's friends who said they would like to have a 5K Race/Walk in Blaine's honor in downtown Warrensburg.  On April 6, 2013 the Inaugural Blaine Whitworth Go Big or Go Home 5K Race was held and since then we have held the race each year, growing the number of participants and funds raised for the Foundation. In addition to the race, we hold a Silent Auction and each participant is treated to a hearty pancake breakfast after the race. It is through the generous donations of our sponsors and participants that we are able to host these events. In 2017 over $20,000 was raised for the Foundation and our 6th Annual Go Big or Go Home Race is scheduled for April 7th, 2018.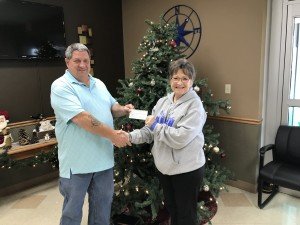 All inclusive playground 
The Blaine Whitworth Go Big or Go Home Foundation again presented a $1,000 donation to Scott Holmberg, Johnson County Board of Services to purchase a piece of equipment for the all inclusive playground being planned for Warrensburg.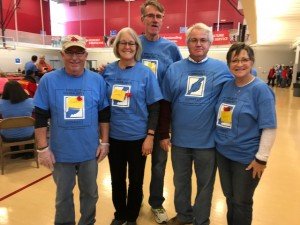 Project Community Connect
Giving a Hand Up to those less fortunate is one of the primary three goals of our foundation. Project Community Connect was held at UCM on 11/10/2017 this year, providing medical, dental, vision,  and service organization support, birth certificates, driver's license or ID cards through the Department of Motor Vehicles, flu shots, clothing, food, and other services all under one roof. This was our 3rd year participating and we were pleased to be able to present them with another $1000 donation. Go to www.ProjectCommunityConnect.org for more information.
Scholarships
In 2017 we have donated $7000 toward Scholarships for students at UCM, including:
Four Community Service Scholarships were awarded to Greek Life Members Samantha Cashion, Gabrielle Hill, Michelle Norton, and Justin Vann. Four Community Service Scholarships were awarded to Student Organization members Anushka Gawared, Justin McPherson, Hayden Moore, and Benjamin Tihen.  These scholarships award students that excel in Making a Difference in their Community.
The Blaine Whitworth Go Big or Go Home Foundation established the Blaine Whitworth Entrepreneurial Scholarship in 2016 and the 2017 scholarship was awarded to Nicole Mense.
The Whitworth Family has established a Scholarship in Blaine's memory through the UCM Foundation for students majoring in Safety Sciences as well.
Speaker Series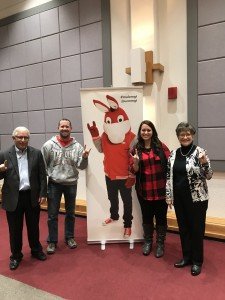 In January, 2014 we learned that the University of Central Missouri offers a BS Degree in Entrepreneurship & Social Enterprises. It made perfect sense to us that working with the University was a great place to start as our first and primary focus to best honor Blaine's memory is to help aspiring entrepreneurs to achieve their dream.
In January, we met with the Dr. Mary McCord, Professor & Coordinator of the Entrepreneurship & Social Enterprise Program, and then launched the Blaine Whitworth Go Big or Go Home Entrepreneurial Speaker Series on May 5, 2014. We have continued the Sponsorship of the Blaine Whitworth Speaker Series bringing outstanding experts and successful entrepreneurs to UCM to address students and community members, in both the profit and not-for-profit sectors.  In 2017, six Speaker Series were sponsored and three sessions are planned for the Spring of 2018. Speaker Series for Spring 2018 are February 6th, March 6th, and April 3rd. All sessions are from 4:30-5:45 pm. Come and join us, listen and learn from successful entrepreneurs that share their story of their journey. Look for flyers on campus or contact us for more information.
Warrensburg Main Street
We donated $1000 to Warrensburg Main Street as a Pedigree Partner.
Community Support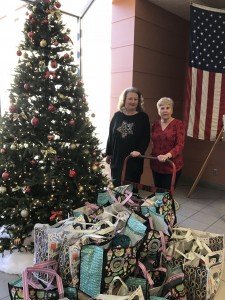 The foundation participated along with Harley's Angels and donated 20 purses filled with personal items and we included an extra $20 in each purse which were donated to Survival House, Warrensburg, MO. This project was initiated by Opal Hoke and Karen Woolridge, from the Harley Department at Peterson's Manufacturing in Grandview, MO. We call them Harley's Angels who have very generous hearts.