Forever In Our Hearts
April 8, 2017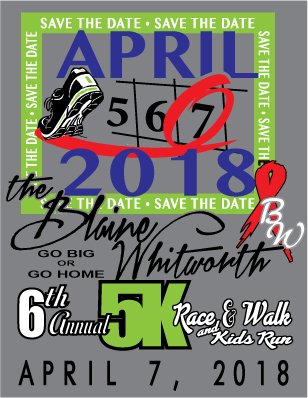 Count Down To GBGH 5K 2018
April 10, 2017
And They're OFF! RACE DAY 2017
The 2017 Blaine Whitworth • Go Big or Go Home 5K Run/Walk was enjoyed by so many runners.  Runner and volunteers alike enjoyed some very nice weather.  Many runners and walkers alike went home with some fantastic prizes, and a wonderful swag bag, and so many great memories as well.
Thanks to everyone that participated, volunteered and sponsored this year's race.  
We are already beginning to plan next years race.